Transform the way you build strong sales teams through Sales Arbitrage.
When applying human-centered data science, you are able to develop accurate revenue goals and make strategic hiring decisions based on projected sales performance. With PerceptionPredict.ai, the market leading AI, we can predict an individual's or a team's anticipated future performance based on the Key Performance Indicators (KPI's) that matter the most to you. We can predict scheduled appointments, revenue sold, units sold, or even length of tenure. Whether you're hiring new salespeople, want to know the full potential of your existing sales team, or need to develop career pathing for your top producers, we can help. With EmFluent, powered by PerceptionPredict.ai, we will take guessing and hoping out of the hiring process, and replace it with the information that you need to make the most informed, qualified decisions.
A complete solution helps you to hire the best people for your organization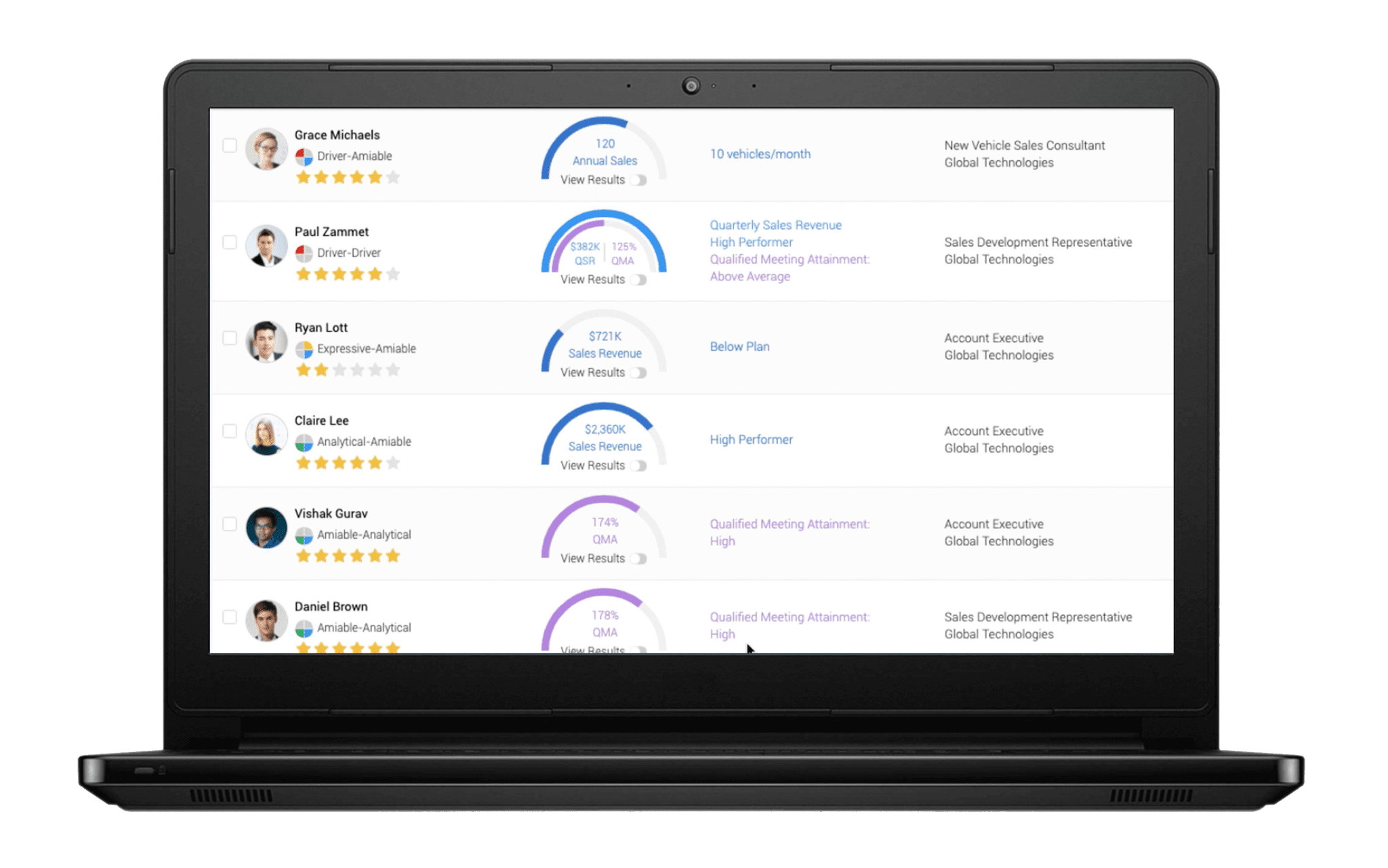 Easy to read Prediction
Instantly see a highly accurate performance prediction of all candidates. Know which ones to prioritize at a glance.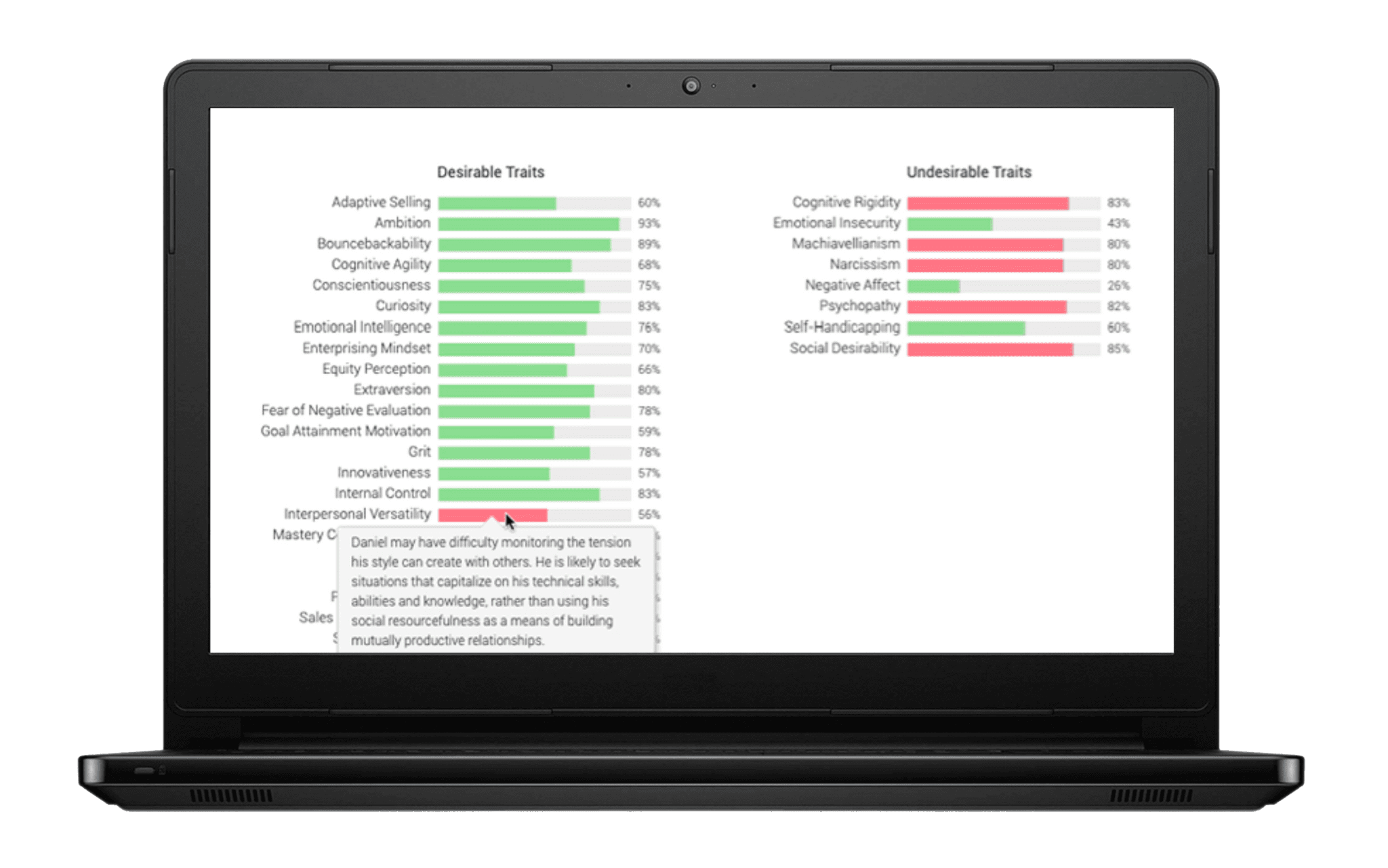 Actionable insights both pre & post hire
You're able to look deep under the hood to very specific information about your existing team as well as any potential hire.
We'll give you a 20 minute no-obligation tour.
Feel free to interrogate us about this incredible tool.